Extensive Collision Auto Body Repair
Christian from Simi Valley California brought his 2016 Dodge Challenger to Dr. Jay, Auto Body Unlimited 'The Crash Doctor' after a collision that caused front end damage. Dr. Jay has years of Extensive and Reliable repairs on all types of automobiles and is a collision repair Expert.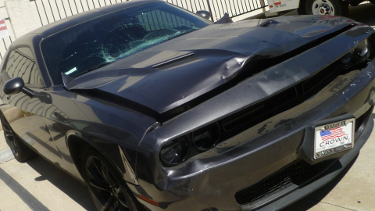 Extensive damage to the front end resulted in many broken parts that needed replacement.


Dr. Jay made the repairs to Christian's Challener seamless and after he was done, there was no sign of the damage. Doc Jay oversaw all the fine details such as ensuring that all parts were OEM replacements.
Rare Magnified Close Up View, below, showing Xtensive RUST damage that needed repair prior to priming and paint.


Unlike a couple of photos here and there on a body shop's website, this is the sort 'Start to Finish' Example Dr. Jay Features in all his Videos so everyone can see the details that go into each repair and/or paint job. Be sure to watch the entire Video to see the Start to Finish 'Dr. Jay Transformation!'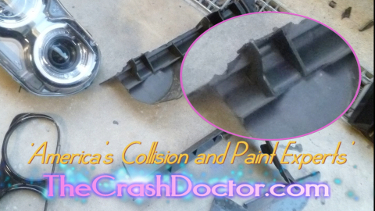 The Xtensive Front End Damage to this 2016 Challenger had parts broken all over the place requiring specific OEM Replacement Parts.
This gives consumers a closer look at what type of professional work Dr. Jay is known for as he leaves no part or area of your repair go un-attended to!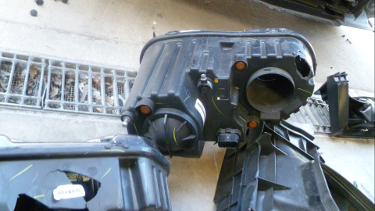 See how Dr. Jay can
Make YOUR AUTOMOBILE 'Great Again!

Dr. Jay's Auto Body Repair and Paint Refinish Center for Cars Body Repair and Paint Needs, from Rust and Fiberglass to Dents and Glass Repairs.


"Auto Body Unlimited Opens Earlier and Closes Later than Most other Body Shops"
Mon - Fri 8:00am to 5:30pm
Open Some Saturdays - call first



Dr. Jay Auto Body Unlimited, 'The Crash Doctor, America's RV and Motorhome body repair and paint Center. When you're on vacation in Califoria or if you live here, a trip to see Dr. Jay will get your RV - Motorhome looking like Brand New Again and Dr. Jay usually gets you in and out in a very fast but smooth time frame, especially when hard to locate parts are not a problem!
Contact Dr. Jay Today!

Important on Insurance Rates and Claims

Insurance rates are based on chargable claims not on 'not at fault' claims. In other words the only way your insurance rates can go up is if you're at fault, also you have the right to use any body shop of your choice, not where your insurance company refers you to.
A
lso Follow Dr. Jay on Twiiter and Doc's DailyMotion Channel