#1 Finest Muscle CarPaint and Body collision repair specialists- serving Simi Valley, Canoga Park, San Fernando Valley and California!
- Since 1986 The Finest and Best Equipped Hot Rod collision Repair and Paint experts shop in Southern California!
  
'Dr. Jay'

Hot News!
We're out to be Southern California's #1 Corvette Paint and Body Center!!

'Call or Stop by and visit the 'Doc' for a FREE Paint Quote!

Complete Hot Rod and Muscle Car Collision Repair
Including:
*Fiberglass Repair

*Collision Repair

*Windshield Pillar Repair

*Expert Body Preparation

*Bumper Re-Chroming

*Convertible Top Installation

*Windshield Installation

*Valve Cover Polishing

*Catalytic Convertors Exhaust

*Frame/Chassis Repair

*Alignments

*Windshield Installation
Interior
*Door Panel- Window Repair
*Air Conditioning Service
*Weatherstrip Replacement

1994 Honda Del Sol Complete Paint Job - Less than $4,500
Auto Body Consumer REVIEWS!


A GlobalVizion Consumer Review Movie




Donna Fizznoglia's Complete paint job from
The Crash Doctor 'Dr. Jay'

Now Southern California can get better looking than Factory paint jobs from the 'Doc Jay' www.thecrashdoctor.com

"I LOVE Auto Body Unlimited!!..."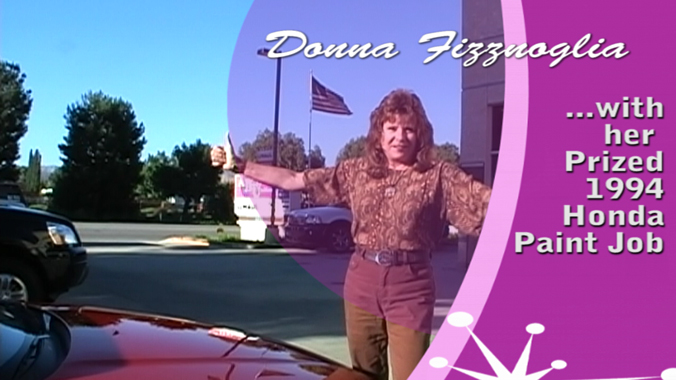 Donna's Prized 1994 Honda Complete Paint Job cost under $4500


08/25/200


5 Star Rating from Yelp
Donna F.
Woodland Hills, CA
"I would like to say that I have nothing but good things to say about Auto Body Unlimited. My car is 1994 Honda del Sol, with 14 years of dings and dents...The paint job was FANTASTIC, people on the street are are complimenting me on this car. I decided to put new chrome rims on the car. The engine was rebuilt, so now I literally have a new SHINY car. The service was fantastic...the paint job looks even better than some of the newest cars out there. Check out the web site at www.thecrashdoctor.com !!!!!!"
From Cosmetic to Collision Paint and Repair for Cars, Trucks, RV's, Motorhomes, Luxury cars, Muscle cars and more!

'Auto Body Unlimited Inc., 'The Crash Doctor' is here to help you serving:
Simi Valley, Canoga Park, Granada Hills, Chatsworth, Thousand Oaks, Woodland Hills, San Fernando Valley, Westlake, Mission Hills, S. California areas and beyond!

Auto Body Unlimited Inc. Accepts all Major Credit and Debit Cards
Auto Body Unlimited Inc. is an authorized Enterprise Rental Car dealer.



Book your Enterprise Car rental directly from Jay at Auto Body Unlimited Inc.

*Ask about our FREE Loan Car Program!

Financing Insurance Deductibles!

Don't forget to ask us about financing your auto insurance deductible...
100% interest Free!

Accessories for your Hot Rod and Muscle Cars!

*Custom Pinstripes
*Car Covers
*Convertible Tops
*Custom Wheels Tire Replacement
*T-Top Bags
*Custom Floor Mats
*Custom Exhaust Tips & Bezels

Call Dr. Jay now and see what he can do for your prized Hot Rod!

805.583.4848
Watch a Muscle Car consumer Review!
Bring your Muscle Car to Dr. Jay for some high quality 'Steroid' Paint jobs and he'll do the rest
.
From complete Collision to custom cameleon painting!

We also do complete Interior work and will detail your Muscle Cars and Hot Rods for you! Even if you need a complete Restoration give us a call and we'll go over what you want detail by detail.
Auto Body Unlimited Inc.,
'The Crash Doctor'
is also an
I-CAR Gold Shop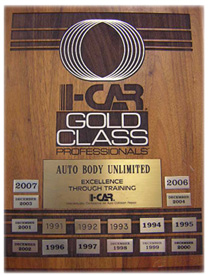 I-Car Gold Class
Continuously since 1991
Need a Replacement for your damaged side view mirrors at a fraction of dealers' prices, or upgrade with a set of paintable, custom mirrors. Contact the 'Doc'

Add some new custom kits. to your Hot Rod, call us now and tell us what you want..

Simi Valley Chamber Member
since 1986
ocations - If you live on Earth, we're not too far away!

No matter where you live, feel free to contact us. We have received calls from all over the state for our service. We service all of California. Why you could even drive your car to us and fly back. When it's done, fly back out and have a blast driving your new exotic car back home. We service Simi Valley, San Fernando Valley, Northridge, Granada Hills, Woodland Hills, Chatsworth, Studio City, Universal City, San Diego, Westlake Village and beyond.

Give us a call today and tell us what you are looking for, you'll be glad you did!
"Set your Muscle Car apart from the other corvettes on the road or at the shows and bring it to Dr. Jay your I-Car Gold Class Paint and Body Shop. We want to be your main source for your Corvetter's needs!"