'Dr. Jay'

Hot News!
We're out to be Southern California's #1 Muscle Car Paint & Body Center!

'Call or Stop by and visit the 'Doc' for a FREE Paint Quote!

Complete Classic Car, Muscle Car and Hot Rod Collision Repair
Including:
*Fiberglass Repair

*Collision Repair

*Windshield Pillar Repair

*Expert Body Preparation

*Bumper Re-Chroming

*Convertible Top Installation

*Windshield Installation

*Valve Cover Polishing

*Catalytic Convertors Exhaust

*Frame/Chassis Repair

*Alignments

*Windshield Installation
Interior
*Door Panel- Window Repair
*Air Conditioning Service
*Weatherstrip Replacement
Accessories for your Muscle Car
*Custom Pinstripes
*Car Covers
*Convertible Tops
*Custom Wheels Tire Replacement
*T-Top Bags
*Custom Floor Mats
*Custom Exhaust Tips & Bezels

Keep Stopping by for Updates!
NEW!
Watch the GlobalVizion Movie of this Classic Car Paint Refinish - 1967 Camaro Painted by Dr. Jay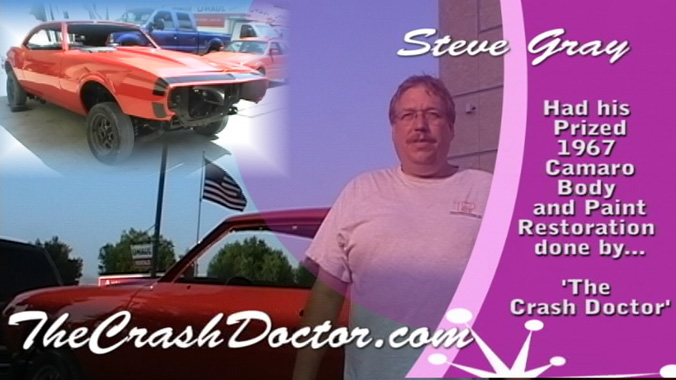 Steve did the disassembly and is doing the assembly with his engine. 'Doc' did the Body and Paint Refinish.
"I Love the Paint Job"...
Steve Gray
Watch the job from start to finish!
| | | |
| --- | --- | --- |
| | | |
Now Southern California Muscle Car, Hot Rodders and Classic Car Owners have an I-Car Gold specialists place for their Rods!

Here's a Hot Rod Classic
1939 Chevy Coupe Painted by Dr. Jay
ABU and Muscle Cars- the perfect combo!
Classic Hot Rods and Muscle Cars are in their own special Category and so is
Auto Body Unlimited, Inc. 'Your I-CAR Gold' Center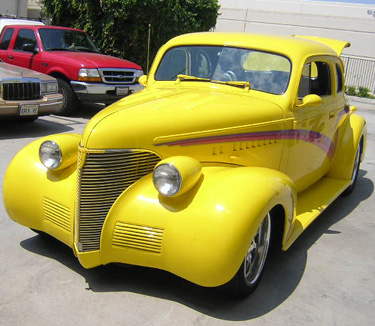 Muscle Cars and Hot Rods top the list of some of the most unique Cars on the road, and Auto Body Unlimited Inc., 'The Crash Doctor', tops the list of the most unique Auto Body Paint and Refinishing Centers in Southern California.
| | | |
| --- | --- | --- |
| | | |
Auto Body Unlimited Inc. is dedicated in giving our customers the finest service and highest quality workmanship that you can imagine. Whether you need preventative maintenance, accident repairs or insurance estimates, paint or body work, or even that hard to find part for your classic car, hot rod or muscle car, we can help you. No job is too big or too small. .

1957 Chevy Painted by Dr. Jay
1957 Chevy Bel Air Muscle Car - 'Auto Body Consumer REVIEWS!'
Watch the Consumer Review Movie of this Muscle Car!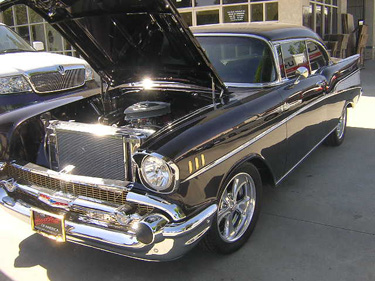 Larry Messerschmidt's 57 Chevy 350 V8 - 480hp - custom paint job
from The Crash Doctor 'Dr. Jay'
From Collision to Cosmetic Paint and Bdoy Repair for 'Hot Rods and Classics!'

'Detailed' Attention to your Hot Rod!
If you are particular about what shop you'll let work on your classic car, you've come to the right place. We take a lot of pride in our work, just like you do in your Rod. We check for every detail, stop by and talk to Dr. Jay, he'd like to meet you and see your Muscle Car, Classic Car, Hot Rod or Corvette

"Set your classic muscle car or Hot rod apart from the other Rods on the road or at the shows and bring it to Dr. Jay your I-Car Gold Class Paint and Body Shop. We want to be your main source for your Muscle Car needs!"


Call Dr. Jay now and see what he can do for your prized Muscle Car or Classic!

805.583.4848

Auto Body Unlimited Inc., 'The Crash Doctor' is here to help you serving:
Simi Valley, Canoga Park, Granada Hills, Chatsworth, Thousand Oaks, Woodland Hills, San Fernando Valley, Westlake, Acton, Long Beach, Mission Hills areas and beyond!


Auto Body Unlimited Accepts all Major Credit and Debit Cards
Auto Body Unlimited Inc. is an authorized Enterprise Rental Car dealer.





Book your Enterprise Car rental directly from Jay at Auto Body Unlimited Inc.

*Ask about our FREE Loan Car Program!

Financing Insurance Deductibles!

Don't forget to ask us about financing your auto insurance deductible...
100% interest Free!
Classic Muscle Car and Hot Rod enthusiasts are very particular about their ''Rods!'

We know how particular you are about having a very specific Locations where you take and refer your business to. Now you can bring your Rod to an
I-CAR Gold Class Body Shop -
Serving Simi Valley, Chatsworth, Granada Hills, Woodland Hills, Westlake Village, Sun Valley, San Fernando Valley and all of Sourthern California!
No job too Big...
No job too Small!
The 'Doc' takes all kinds of jobs most other body shops won't touch. No matter how small your job, give us a call we'll see what we can do for you!

Need a Replacement for your damaged side view mirrors at a fraction of dealers' prices, or upgrade with a set of paintable, custom mirrors. Contact the 'Doc'

Custom Colors and Special Attention are given to your Rod!
Bring Dr. Jay your Muscle Car, Hot Rod, or Classic, he'll do the rest
.
From complete Collision to Cosmetic Paint Refinishes

We also do complete Interior work and will detail your Classic Rod for you! Even if you need a complete Paint give us a call and we'll go over what you want detail by detail.

*New!
PC Rides

Camaro Model Car
PC Computers
on Sale!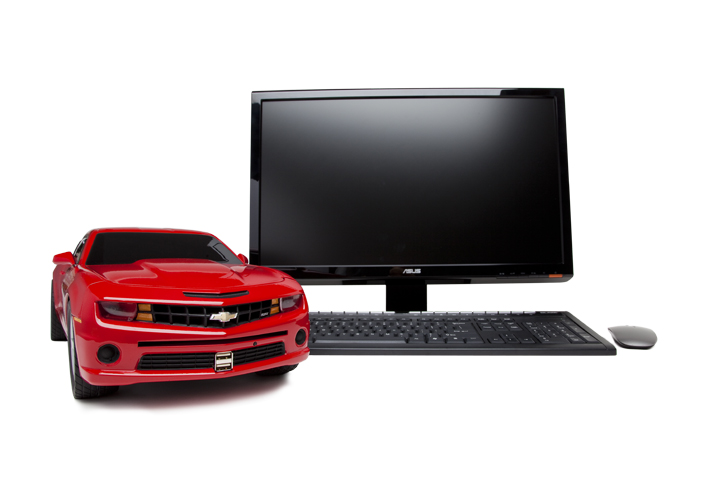 Does the paint on your Muscle Car look faded Dr.Jay will make it look like new!

Auto Body Unlimited
'The Crash Doctor'
is also an
I-CAR Gold Shop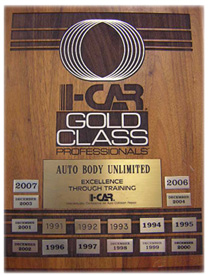 I-Car Gold Class
Continuously since 1991

Simi Valley Chamber Member
since 1986
Locations - If you live on Earth, we're not too far away!

No matter where you live, feel free to contact us. We have received calls from all over the state for our service. We service all of California. Why you could even drive your car to us and fly back. When it's done, fly back out and have a blast driving your new exotic car back home. We service Simi Valley, San Fernando Valley, Northridge, Granada Hills, Woodland Hills, Chatsworth, Studio City, Universal City, San Diego, Westlake Village and beyond.

To us, every Corvette is a car worth owning and preserving. We take great pride in providing the highest quality workmanship and Finest paint finishes for your Corvette." If you're in the neighborhood, drop by and say hello
Give us a call today and tell us what you are looking for, you'll be glad you did!