Doc Jay says...
Make Your MUSTANG Great Again!
...and he does, he turns this Rusted, Paint Cracked and Flaking Ford Mustang's condition to Showroom New Again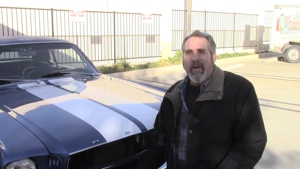 Auto Body Unlimited 'The Crash Doctor' works with customers on a Budget, like this 1965 Mustang of Doc Jay's customer 'Kipp', and helped him with one of Doc Jay's Special Plans, in Kipp's case he used Dr Jay's EASY Finance Plan, with Same Day Funding Option.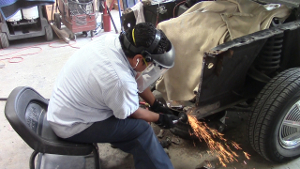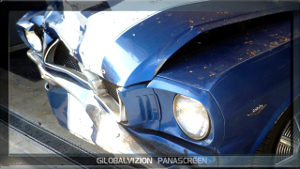 Dr. Jay worked with - as he was on a budget and only was able to have partial work done. He wanted the old Paint Job that was done at a Previous body shop redone as it was cracking and flaking. Dr. Jay also got down to the metal and remedied the Rust. The insurance paid for the collision damage but not to refinish the car, customer paid outof pocket and Financed the Paint Job with Dr. Jay's Easy Pay Finance plan.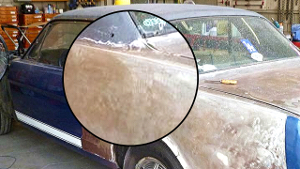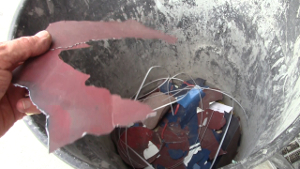 Above photo left, shows condition of car with rust areas and Above right, cracked and flaking paint from another body shops work. Dr. Jay took care of all of those condisitons by takinig the car down to the metal to prep for his Award Winning Paint Refinish System..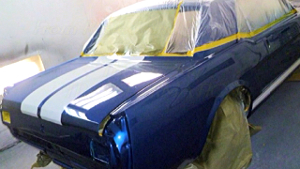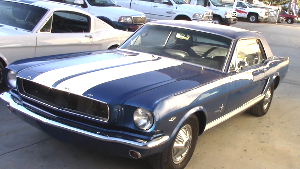 Dr Jay Works with the Customer and offers 2 different Financing Plans to Choose
Dr. Jay's Customer, Kory from Woodland Hlls had his Mustang hit in the front and he wasn't planning on having his car redone at the time. The Insurance company only covered the damage that was actually done and only paid for that 1/2 of it. So Kory used Dr. Jay's Easy Finance Program to have Dr. Jay do a Paint Refinish that he had been wanting to do but couldn't due to budget.

Dr. Jay has become known as California's Muscle and Classic Car Collision Damage and Paint Refinish Center. If you are on a tight budget and want to get your Classic Car in Award Winning Condition, call Dr. Jay and check into his 2 unique Finance programs. Dr. Jay works with his customers in ways other shops turn away. Call Now for a FREE Evaluation!