Watch Doc Jay's Transformation of a Classic 1978 Cadillac Sedan Deville as he "Makes Robert's Cadillac Great Again!"

High Quality Paint Jobs are one thing, but 'Affordable' High Quality Paint Jobs are a rarity. Most Body Shops won't do Complete Paint Jobs because they're too time consuming and most Body Shops and Insurance DRP Shops Operate like a Production Line. At Dr. Jay's Complete Paint Center of Southern California 'The Crash Doctor' Produces another 'Faded to Showroom Like New' Paint Job!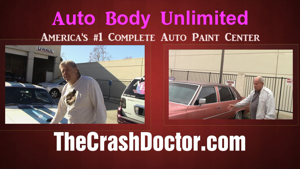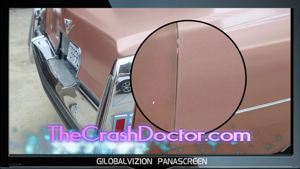 Like so many other Older and Classic Car Owners who realize that a new paint job can increase the value of the car and make it fun to drive again as well, Robert of Simi Valley Southern California brought his car into Dr. Jay. Robert was surprised when he came back to take delivery of the Showroom Like Condition it was in once again after a very faded two-tone look. Dr. Jay privdes excellent Complete Paint Jobs at reasonable rates to give your car that Showroom Look again!
.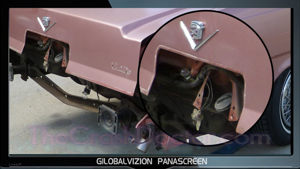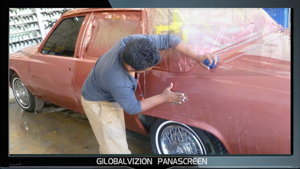 Dr. Jay leaves no detail undone and his experience technicians work on all makes and models from the Newest High Tech cars to Classis, Corvettes, Muscle Cars, Hot Rods and even RV's and Motorhomes. Dr. Jay puts the magnifying glass to all areas of his Repairs and Paint Finishe work before even beginning the priming stages, looking for damage and inperfections many other shops miss. When Dr. Jay has completed the Primer work the surfaces are ready for the final painting to ensure that the Finish will stay looking showroom new for years.

Classic and Specialty Car Owners are picky so Auto Body Unlimited 'Dr. Jay is the Perfect Paint Center to get the desired Finish for their Prized Autos.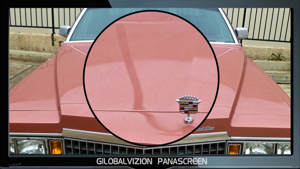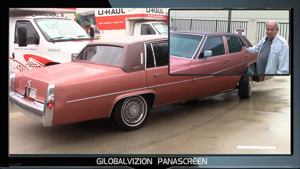 When Dr. Jay puts the last Finish on his Paint Jobs you can use a Magnifying Glass and see the Ultra High Results. Auto Body Unlimited knows all the details required to bringany Automobile to Award Winning Refinihses.

Dr. Jay is California's Famous 'Reasonable' Complete Paint Refinish Center. If you are a member of any Classic Car Clubs, give Dr. Jay a call or stop by and say Hi - Dr. Jay will...
"Make Your Classic GREAT AGAIN!"



CALL DR. JAY TODAY!

Auto Body Unlimited Simi Valley, Serving customers in all of Southern California and beyond!- Accepts all Major Credit and Debit Cards