Watch the Doc Jay Transformation as he "Makes Donna's Prized 1994 Honda Del Sol Great Again!"

Auto Body Unlimited, Simi Valley's Best Auto Body Repair and Collision Center, saved Donna's 94 Honda from a Salvage Insurance Claim and brought her Del Sol to Showroom Condition once Again.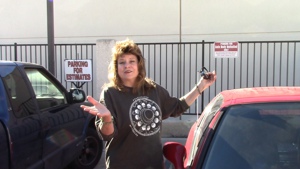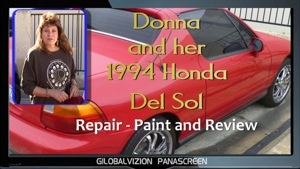 Donna is long time customer of Dr. Jay and was rear ended. Her Insurance company told her that her car may be a Total Salvage job, but the Doc saved it and transformed it into Brand New looking condition once again for her.

Auto Body Unlimited The Crash Doctor has customers from all over the state and beyond and is the Simi Valley Body Shop everyone comes to when they want that Showroom Like Condition again for their cars.

Dr. Jay applies his 'Micro Scopic' Repair Diagnosis and Repairs to all his insurance customer claims he estimates, nothing escapes his analysis. No wonder he is known throughout Simi Valley as 'The Only Body Shop' to go to for an estimate, repair, extreme repair or special Paint Refinish.
.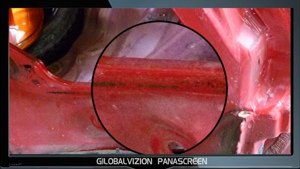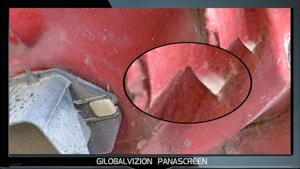 Neither Donna or her insurance company could believe how Dr. Jay 'Salvaged a Salvage Job!' Unibody damage increased the repair requirements to make Donna's car safe again. Remember, a body shop repair that is estimated to cost more than the value of the car is written off as a 'total' by the insurance company that places it into a 'Salvage' category.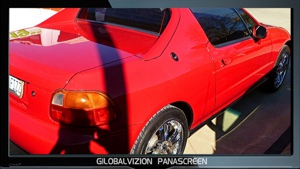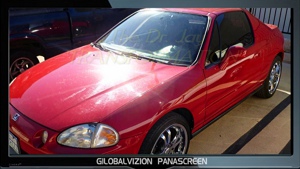 Hondas like Donna's 94 Del Sol can be brought back to Showroom condiition if all aspects of the body repair are analyzed and attended to by professional technicians. Dr. Jay Oversee's all work done at Auto Body Unlimited Simi Valley's Best body shop..

If you need an estimate see Dr. Jay First before taking it to your insurance company or another shop and remember, as an insured motorist, you have the 'Right' to take you car to the Body Shop of your Choice, so bring it in to Doc in Simi Valley first.

Dr. Jay is Simi Valley's most noted Paint and Body Repair Center of California. If you are a member of any Car Club in or around the Simi Valley area, give Dr. Jay a call or stop by and say Hi, Dr. Jay will
"Make Your Automobile GREAT AGAIN!"



Auto Body Unlimited Simi Valley, Serving customers in all of Southern California and beyond!- Accepts all Major Credit and Debit Cards