Watch the Doc Jay Transformation as he "Makes David's Corvette
Great Again!"

Corvette Fiberglass Body Repair and Paint Center of Dr. Jay's California Corvette Body Shop, 'The Crash Doctor' Produces another Corvette Car Show Potential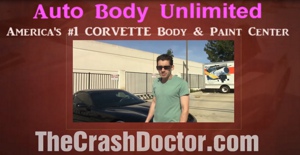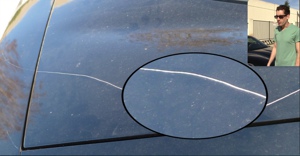 Like so many other Corvette Owners who are picky about where to take their Prized Vettes to, David came all the way from San Jose in Northern California to bring his 2004 Corvette into Dr. Jay's Simi Valley Southern California Corvette Center after it was keyed all around the car. David was surprised when he came back to take delivery of the Showroom Like Condition it was in once again. Dr. Jay is gaining the Reputation as America's foremost Corvette Auto Body Repair and Paint Center in California. You're never too far to get a great Paint Job Deal!

Dr. Jay leaves no detail undone and working on Fiberglass and Urethane is one of Auto Body Unlimited's Specialities. He puts the magnifying glass to all areas of Corvettes before even beginning the priming stages, looking for cracks and fiberglass inperfections to smooth out the surfaces for a Premier Paint Refinish.
.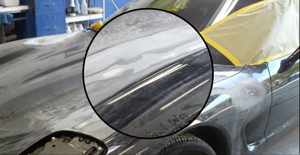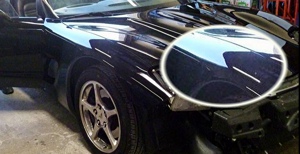 Corvette owners are very picky, Carbon Fiber, Urethane, Fiberglass and a variety of different types of plastics, as they know not just any body shop can provide the Award Winning results that they get from Auto Body Unlimited.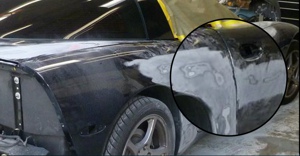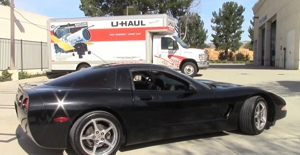 Corvettes like David's 04 have different composite materials each requiring different specific techniques for repair as well as delicate fiberglass work to bring them to Showroom Like New Condition again.Dr. Jay knows all the details required to bring them to Award Winning Refinihses.

Another important point to realize is that technology is always changing. One example is that newer vehicles have steering lane control and requires the virtual steering angle sensor to be recalibrated to Zero after alignment. Therefore, technical expertise is mandatory in repairing your cars today, so if you have a CORVETTE and want that Car Show Award Winning Look and Precision Performance, come in and see Dr. Jay today.

Dr. Jay is California's Corvette Paint and Body Repair Center for all Corvette Fiberglass, Carbon Fiber and Urethane needs. If you are a member of any Corvette Club, give Dr. Jay a call or stop by and say Hi
Dr. Jay will...
"Make Your Corvette GREAT AGAIN!"





Auto Body Unlimited Simi Valley, Serving customers in all of Southern California and beyond!- Accepts all Major Credit and Debit Cards