This Classic 1969 Chevy Camaro SS of Fred's was a custom re-color restoration. Fred supplied some parts and is installing and setting up the engine while he relied on Dr. Jay to do the new color restore. A perfect example how Dr. Jay works with you on any custom job where most body shops won't.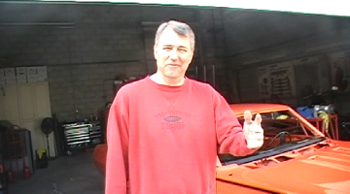 Fred had Dr. Jay paint his classic Muscle car and pin striping to match the orange with trim and jams like it came from the factory.

Doc Jay personally wrote this estimate examining all areas of the car and took specific measures to save this 'Cool Classic' from the 60's.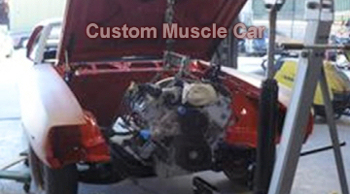 After painting the entire engine compartment, Dr. Jay secured the engine back into the compartment and Fred is going to finalize the setup.

Precisce Color Matching was used to ensure that Fred's Classic Camaro SS Muscle Car looked ready for any car show.

Chevy SS Camaro Muscel Car Restoration and Custom Paint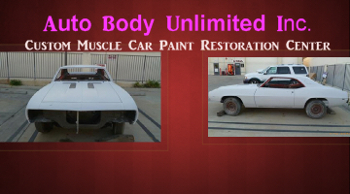 Fred's souped up V8 needed a showcase compartment and that's what it got after Dr. Jay and his skilled techs completed their 'fine tuning' of the compartment areas.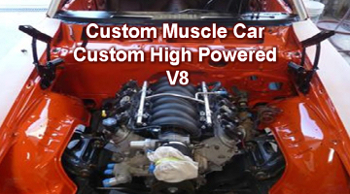 Parts were removed and re-installed after all jams, doors, deck lid and engine comparment areas were completely painted to give it that Award Winning Auto Body Unlimited INc. Look!
On a custom job like this Classic Restoration there are many minor details to be attended to and Dr. Jay knows them all
SS Camaro Collision Repair Review!
Paint and Collision Repair Video by Dr. Jay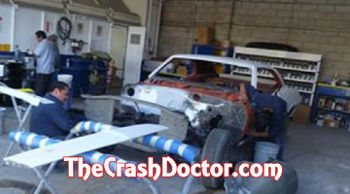 Very few body shops work with a customer on jobs like this allowing them to provide parts and complete some of the work themselves while Dr. Jay does the main Premium Restorations they can't.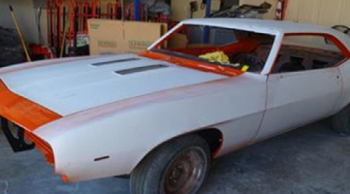 The Crash Doctor 'Doc Jay', only uses the finest high quality paints, technology and paint procedures on all Repair and Classic Restoration jobs.
Watch the Video to see the Repair Process!

Some of the work included:

Repair cracks on old body work and fenders

Paint on all Jams and Engine Compartment

Dash and Upper Panel Paint

Repaired and Matched Stipes

Pecision Color Match and Blending