Customer's insurance company referred them to one of the DRP shops but the shop couldn't handle the extensive damage so he brought it to Dr. Jay 'The Crash Doctor'

Before


Dr. Jay worked with Dan's Vette to ensure that the paint finish and blend on all areas of this Silver Anniversary 1978 Corvette.

Dr. Jay Personally oversees and quality control checks out the entire vehicle during the preparation and work stages to see that even the most minor damage is attended to.

Before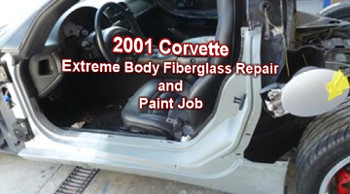 Classic Corvettes tend to go up and hold their values so maintaining them and keeping them in showroom condition only enhances those values and prices.

The 2001 Corvette complete Extreme Fiberglass Body Repair and Paint job included:


Front Bumper

Right and Left Valance Panels

Right and Left Headlight Assembly

Right and Left Headlight Doors

Overlap Mirror Panel

Front Emblem

Right Mirror - Outer Panel Fiberglass Chip

Rear Luver Cover

Color Sand and Buffing

Color Matching

Clear Coating

and More!

____________________________________________

2001 Corvette Xtreme Body Repair
Paint Consumer Review Video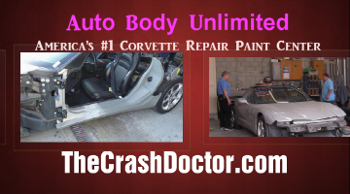 Henry Adriano from brought his car all the way from
Los Angeles to Simi Valley to have Dr. Jay repair and paint his 2001 Corvette when anothe body shop referred by his own insurance company couldn't do the work.
__________

Corvette owners have discovered that Auto Body Unlimited Inc., is the place to take theirCorvettes and Specialty Cars to for any type of repair, frame or unibody, fiberglass, restoration or paint job.
Dr. Jay's Corvette Center in Southern California's reputation for high quality precision award winning fiberglass repair
and paint has spread to all over the country.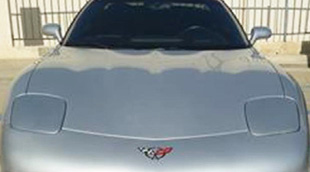 Dr. Jay takes corvettes from a Mess to a Masterpiece!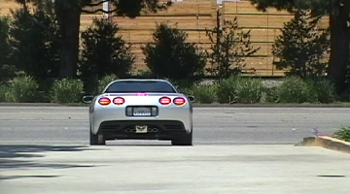 _____________

(800) 679-4848


4610 E. Los Angeles Ave. Simi Valley, CA 93063

Dr. Jay also welcomes all of his neighbors who reside or work in Moorpark, CA to stop on by, you'll be very glad you did.



Corvette owners are selective where they take their prized Vettes to for body and paint work and Henry was no different. After checking around he brought it into Dr. Jay, and like so
many other Corvette Owners, he was very pleased with the results.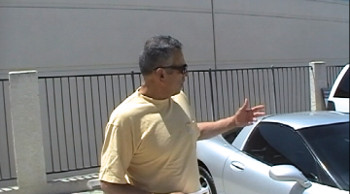 "I'm very happy!""
Henry Adriano, Vette Owner
Los Angeles, CA
Henry Drove off in his Showroom New looking Corvette with a smile!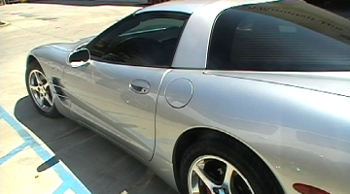 Henry's 2001 Vette looked as though
it came right off the Showroom Floor.
The Crash Doctor 'Doc Jay', uses the only finest high quality paints and technology in all of his Repairs and Corvette Restoration jobs alike.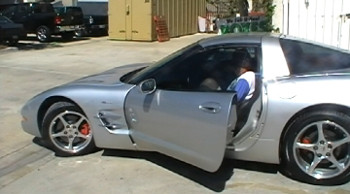 Doc Jay will work with your insurance company on your behalf to help ensure you receive all of the repairs you are entitled to, see The Crash Doctor today1



Special Offer!
Dr. Jay's Do-it-Yourself Labor Special:

Save Money if you remove some of your own parts and put them back on after The Crash Doctors High Quality Paint work.

Call Dr. Jay and ask him about the details. Many shops won't allow this, but Dr. Jay always tries to come up with new ways
to help customers save money.

Dr. Jay services all kinds of Fleet and Commercial Trucks as well.. Now we can repair that fender on your utility trucks, box trucks, and motor homes that use aluminum siding and for the structure and save substantial money.



(800) 679-4848