This 2010 Chevy Grand Sport Corvette of Steve Hofeister from Valencia, CA is a unique Vette. This front end work and paint by Dr. Jay brought it to Showroom Condition.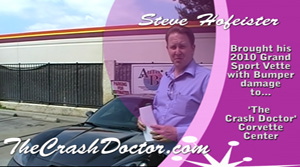 Watch what Corvette owner Steve Hofeister has to say about the work on his Vette!

This 2010 Grand Sport Vette required reapir and paint to front bumper cover and valance.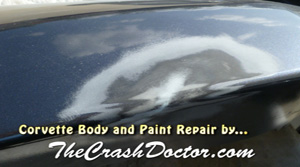 Fiberglass repairs require experienced technical work to meet Corvette Standards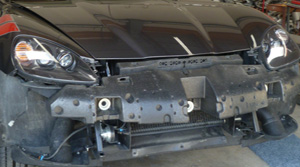 Dr. Jay personally supervises all stages of the work from prep to fiberglass repair to paint and finish to see that a perfect color match is achieved for that Award Winning look!




Watch this rare 2010 Grand Sport Corvette Repair and Paint Video!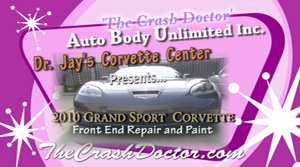 Doc Jay's Corvette Center works on all years of Corvettes, llike this rare 2010 Grand Sport, using only the highest quality workmanship, technology and paints. Fiberglass body work is a specialty and should only be performed by experienced Corvette shops. Corvette owners don't take their Vettes to just any bodyshop, they go to Dr. Jay's Specialized Corvette Center in Simi Valley, CA and they come from all around from Las Vegas to Valencia and beyond

Dr. Jay's Corvette Center
2010 Corvette Fiberglass and Paint work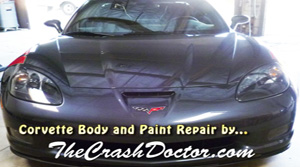 2010 Grand Sport Front End Repair
See why The Crash Doctor Doc Jay, is the only place to bring your Vette to!
Contact Dr. Jay today about your Corvette!
No matter where you live you'll be glad you did!

Call: (800) 679-4848
When Corvettes are brought into Dr. Jay's Corvette Center they leave looking like they came off the showroom!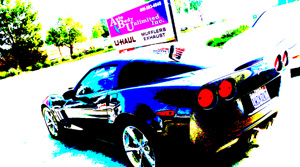 Auto Body Unlimited Inc. is fast becoming the most popular Corvette Center in California. Lou's 08 Vette required rear bumper and right quarter panel work and also installed fog lights.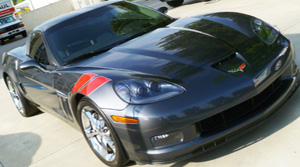 The Crash Doctor 'Doc Jay', only uses the finest high quality paints, technology and fiberglasst procedures on all Corvette Repairs and Classic Restoration jobs.
Corvette owners want to know that the shop doing the body work on their Vettes 'Works' on Vettes. Dr. Jay is an eperienced Corvette Fiberglass expert. As one of only 2 Body Shops in the United Satees to be a 20 year I-CAR Gold Class Shop you can rest assured that your Vette will be given special attention by the Doc!