Welcome to Dr. Jay's New How To Consumer Auto Body Video Tips and Information Section!

Each month 'Doc' will be offering some valuable Auto Body Paint and Repair Tips and Information for you.

Watch his informative Tips and Consumer awareness programs now, just click on the photos, sit back and see what Doc Jay has to say!

Tip #1: Learn how to choose a body shop and what to look for.

Tip #2: Learn Who should write the Estimate 1st and how important that is.
How to Choose a Body Shop

Important Tips about choosing an Auto Body Shop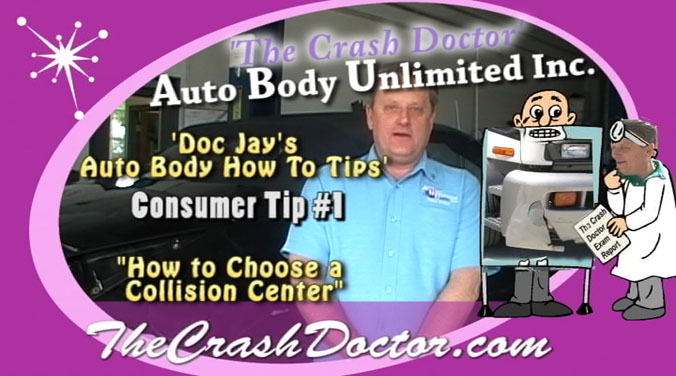 Things to watch out for before choosing a body shop
for your car's paint and repairs.
Controlling and Protecting YOUR Estimate

Who should write that 1st Estimate?