This 1994 Chevy Corvette of Brian Azcenzo from Las Vegas, Nevada. This Fiberglass work and paint brought it to Showroom Condition.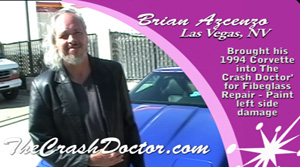 Watch Corvette owner Brian's Review

Doc Jay personally all areas of the Vette Repairs and took precision measures for all fiberglass and paint work areas on both of these two Corvettes.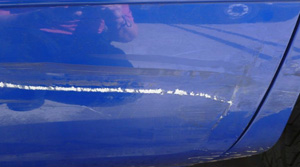 Fiberglass repairs require experienced technical work to meet Corvette Standards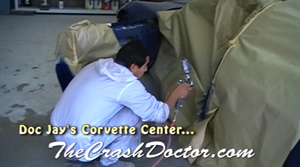 Brian's Corvette was damaged on left side. Door skin and moldings were damaged and were repaired by the experts at Dr. Jay's Covette Center




Watch the 'Dual Corvette' Video
Chevy 94 and 08 Vette Fiberglass Repair and Paint Jobs!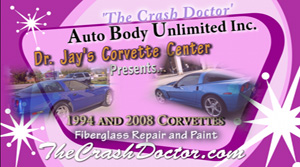 Doc Jay's Corvette Center works on all years of Corvettes, using only the highest quality workmanship, technology and paints. Fiberglass body work is a specialty and should only be performed by experienced Corvette shops. Corvette owners don't take their Vettes to just any bodyshop, they go to Dr. Jay's Specialized Corvette Center in Simi Valley, CA

1994 Corvette Fiberglass and Paint work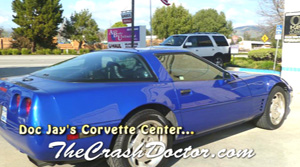 2008 Corvette Fiberglass and Paint work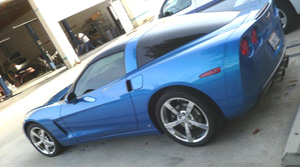 See extremely damaged condition of this 68 Classic Vette and you'll see why The Crash Doctor Doc Jay, is the only place to bring your Vette to!
.

This 2008 Corvette of Lou Cozzollino from Malibu, California, reqauired Fiberglass and Paint Finsih work.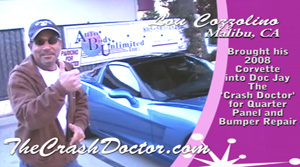 Watch Vette owner Lour's Corvette Review


Auto Body Unlimited Inc. is fast becoming the most popular Corvette Center in California. Lou's 08 Vette required rear bumper and right quarter panel work and also installed fog lights.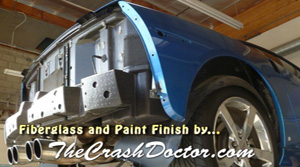 The Crash Doctor 'Doc Jay', only uses the finest high quality paints, technology and fiberglasst procedures on all Corvette Repairs and Classic Restoration jobs.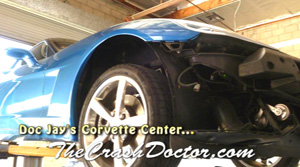 Watch the Video to see the work on both Corvettes. Dr. Jay doesn't hide his Vette work with only a couple of photos, he gives you Video so you can see for yourself much of the work that was done. You also get to hear directly from the customer about the Results!