For most, Fiberglass is snynonomous with Corvettes. However, on the High Performance ZR1 most of the fiberglass has been replaced with the new Airplane strength light weight Carbon Fiber, such as this ZR1 from Lee Crumbly who brought it in to Dr. Jay for a Repair-Refinish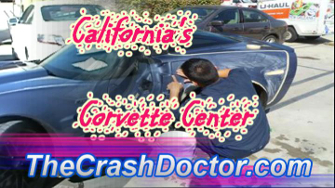 Dr. Jay's skilled technicians fully understand the precision that must go into High Performance Corvettes with their Specialty Body elements such as the ZR1's Carbon Fiber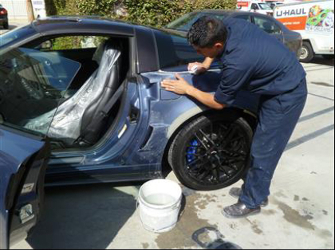 Fiberglass repairs require experienced technical work to meet Corvette Standards and even more so on the High Performance, light weight Aircraft Strength Carbon Fiber fenders.

Dr. Jay personally supervises all stages of the work from prep to fiberglass repair to paint and finish to see that a perfect color match is achieved for that Award Winning look!




You're watching a rare 2011 ZR1 Corvette Carbon Fiber Repair, Paint
Review Video!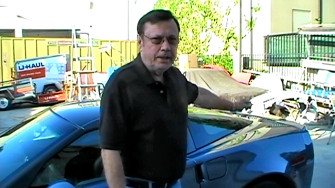 Lee was very happy with the work on his High Performance Prized ZR1 when Jay got finished with it.

Dr. Jay's Corvette Center
2010 Corvette Fiberglass and Paint work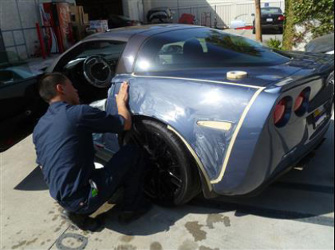 Work done included Left Quarter Penel and Outer Scoop work and Dr. jay's precise Color Match and Color, Sand and Buff refinish.
See why The Crash Doctor Doc Jay, is the only place to bring your Vette to!
Contact Dr. Jay today about your Corvette!
No matter where you live you'll be glad you did!

Call Dr. Jay
(800) 679-4848
When Corvettes come into Dr. Jay's Corvette Center they leave looking like they came off the showroom!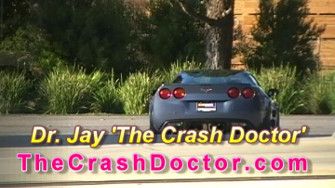 Like the fiblerglass on most Corvettes, the ZR
has special body needs and requires precise technical workmanship to make the repair
refinish look like an Award Winner.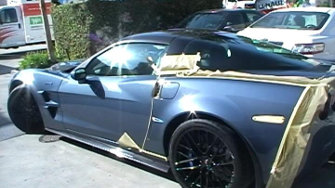 The Crash Doctor 'Doc Jay', only uses the finest high quality paints, technology and fiberglasst procedures on all Corvette Repairs and Classic Restoration jobs.
The supercharged Corvette ZR1really is a phenomenon. First introduced in 2009, it quickly exceeded expectations on how an American super muscle car could take on the world's premier competitors at a much lower price.

Unique Body Components of the ZR1 Inlcude:
The Wide Carbon-fiber front fenders with ZR1-specific dual ports

Carbon-fiber hood with a raised, polycarbonate window

Carbon-fiber roof panel, roof bow, front fascia splitter and rocker moldings with clear-coated, visible carbon-fiber weave

ZR1-specific full-width rear spoiler with raised outboard sections