1969 Mercury Cougar XR7 Complete Paint Refinish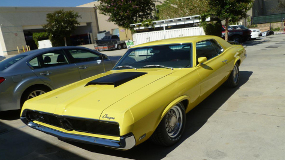 Just some of the Refinish work Dr. Jay did on Chris's Cougar involved:
Fender and Extensions
Quarter Panels
Hood Scoop and Rear Wing
Hood and Deck Lid
Jambs
Remove/Replace Windshield
Dings and Dents
Complete Vehicle 2 Stage Refinish
Color Sand Buff
...and much More!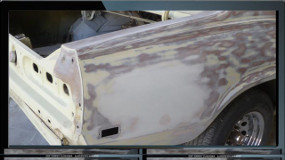 Some of our Customers like to dissasemble and reassemble parts on their own cars because they like to do the work on them and or to save money. In these instances, like with Chris's Cougar, the car needs to be towed.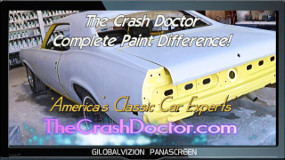 1969 Mercury Cougar XR7
History Summary
First generation 1967–1970)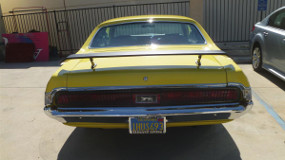 The Mercury Cougar brand was applied to a diverse series of automobiles sold by the Mercury division of Ford Motor Company from 1967 to 2002.

The XR-7 model brought a simulated wood-grained dashboard with a full set of black-faced competition instruments and toggle switches, an overhead console, a T-type center automatic transmission shifter (if equipped with the optional Merc-O-Matic transmission), and leather/vinyl upholstery. This was the only generation with covered headlights. the biggest changes were under the hood and in performance for the XR-7 model. A 210 hp, 302-in, two-barrel V8 was the base engine on all XR-7s and early standard Cougars. Three new engines were added to the option list this year: the 230 hp , 302-in, four-barrel V8; the 335 hp, 428-in, four-barrel V8; and the 390 hp, 427-in, four-barrel V8.



Award Winning Paint Jobs
Custom to Classics and Hotrods Starting at $6000
*All Classic Cars are different and require different painting than normal cars

1962 FORD Galaxy 500XL Complete Paint Refinish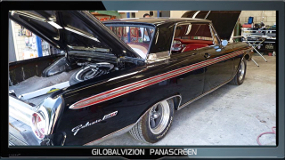 Just some of the Refinish work Dr. Jay did on Kim's Galaxy involved:
All Exterior Trim for Paint
Strip and Seal Exterior
Complete 2 Stage Paint Exterior
Grind - Fill Lower Rut on Door
Rear Glass Replacement
Moldings
Color Match Blend
Color Sand Buff
...and much More!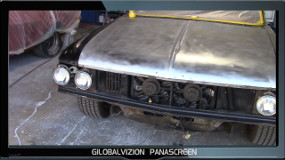 Kim intends on taking his Classic Galaxy to Car Shows after seeing the Paint Refinish that Dr. Jay did. He was also encouraged by a lot of his friends who saw what the Galaxy looked like after the Paint Job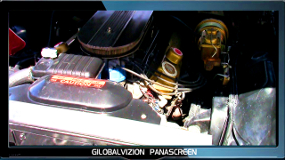 1962 FORD Galaxy 500XL
History Summary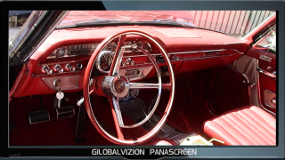 The 1962 FORD Galaxy 500XL
FORD Galaxy 1959–1974

The Ford Galaxie is a full-size car built in the United States by the Ford Motor Company for model years 1959 through 1974 in a marketing attempt to appeal to the excitement surrounding the Space Race. In 1962, all full-size Fords wore the Galaxie badge, with "500" and "500/XL" denoting the higher series.
The XL had as sportier trim inside and out as part of the package and was Ford's response to Chevrolet's Super Sport option for the big Impala. Performance was not with an even larger 406 cu in engine being available, again in single four-barrel or triple-carbureted "six-barrel" form.
*Note:Call Dr. Jay for a wide variety of custom car kits and parts and accessories for for your car if you want it customized.

Contact Dr. Jay Today, Your Classic
will Thank You!