Ed and Debbie of Simi Valley, CA and their 1970 Classic Chevy Chevelle Award Winning Paint Job
Where else would Ed and Debbie take their prized Chevelle to for a showroom paint job but Dr. Jay, Auto Body Unlimited 'The Crash Doctor'. Their 1970 Chevelle required premium attention to all details and the results showed.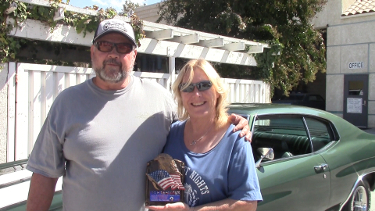 Complete paint jobs are a specialty with Dr. Jay, especially with those who have specialty cars and classics.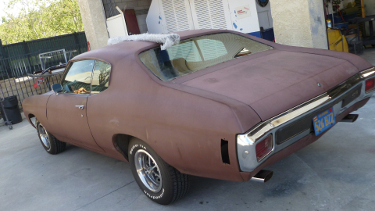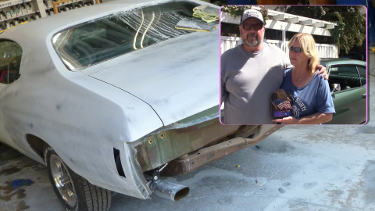 Dr. Jay oversees all stages of the paint refinish process, from beginning, during and after stages, from sanding down the rough spots to using the right primers all played an important part in Ed and Debbie's Paint Job.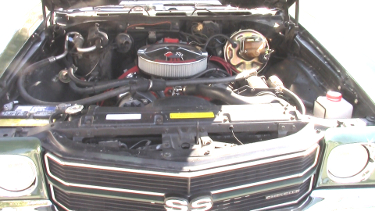 Ed and Debbie's 402 Chevelle won a recent award at a local racing show.

Increase your Car's Value with a Dr. Jay Paint Job!
These 2 Classic Chevy Show Cars are an excellent example of what Frank talks about in the Video, that Dr. Jay's complete paint jobs will certainly make your car, no matter what make or model you own, look like it came off the showroom floor. This is also a very solid reason why in this economy where many people seem to be holding onto their used cars longer, that a Complete Paint Job from Dr. Jay can increase the Value of your car. Certainly likely to provide you with a higer resale value when you do make that decision to sell or upgrade. Unlike a couple of photos here and there on a body shop's website, this is the sort 'Start to Finish' Example Dr. Jay Features in all his Videos so everyone can see the details that go into each repair and/or paint job. Be sure to watch the entire Video to see the Start to Finish 'Dr. Jay Transformation!'
See how Dr. Jay can
Make YOUR AUTOMOBILE 'Great Again!

Dr. Jay's Auto Body Repair and Paint Refinish Center for Cars Body Repair and Paint Needs, from Rust and Fiberglass to Dents and Glass Repairs.


"Auto Body Unlimited Opens Earlier and Closes Later than Most other Body Shops"
Mon - Fri 8:00am to 5:30pm
Open Some Saturdays - call first
Call and Talk to Dr. Jay personally about his COMPLETE PAINT JOBS



Dr. Jay Auto Body Unlimited, 'The Crash Doctor, America's Classic Chevy body repair and paint Center. When you're on vacation in Califoria or if you live here, a trip to see Dr. Jay will make your auto, truck, suv or van look Brand New Again and Dr. Jay usually gets you in and out in a very fast but smooth time frame, especially when hard to locate parts are not a problem!
Contact Dr. Jay Today!

Important on Insurance Rates and Claims

Insurance rates are based on chargable claims not on 'not at fault' claims. In other words the only way your insurance rates can go up is if you're at fault, also you have the right to use any body shop of your choice, not where your insurance company refers you to.
A
lso Follow Dr. Jay on Twiiter and Doc's DailyMotion Channel