The 1971 GTO requied stripping down to the metal to Restore back to Like New Condition Again!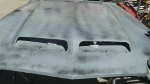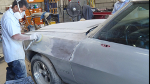 Dr. Jay 'The Crash Docto's is one of only two I-CAR 20 year Gold Award Winners in North America!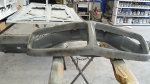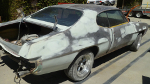 Even the Interior got a Makeover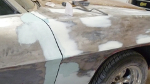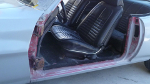 Doors were removed to ensure that all jams were painted to match the brillaint Blue Paint Job inside and out of this Classic Pontiac GTO. Parts were removed to cover the entire areas needed for matching.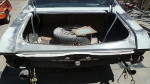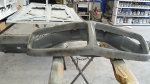 Dr. Jay Personally oversees and quality control checks out the entire vehicle during the preparation and work stages to see that detail is attended to and safety is a priority from the largest damage to even the most minor damage is attended to.


Dr. Jay also welcomes all of his So Cal neighbors to stop on by, you'll be very glad you did, and it's well worth the trip.



____________________________________________



Pontiac GTO Restoration - Paint




- You're watching a true Consumer Review Video from Auto Body Unlimited, California's Specialty Auto Body Paint and Collision Center-




Sheldon brought his prized 71 GTO into Dr. jay for a Restoration and Complete Paint job and drove out looking like it just came off the showroom floor.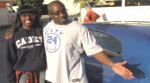 You're watching a real unpaid Review Video
__________


D.r Jay thanks all of his customers who trust their expensive cars to his precision care!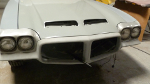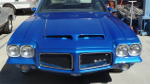 Before - During - After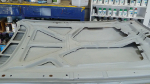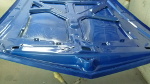 (800) 679-4848




4610 E. Los Angeles Ave. Simi Valley, CA 93063
Shipping to Dr. Jay The Crash Doctor

You can even have your car shipped to Dr. Jay from anywhere in the Country the cost is sruprisingly low from what you might think and you can feel safe in doing so as you can sit back in your leisure and watch dozens and dozens of Video Repairs in sequence on all types of Expensive Specialty Cars from Minor Scratch and Dent Repairs to Extreme Unibody damage repairs and High line Premium Paint Refinishes to Complete Restorationss of Classic Cars. You'll gain a solid Visual 'Seal of Approval' over any type of Repair, Refinish and Paint Job!
Auto Body Unlimited has the most extensive Auto Body Multi-Media website of any body shop in the World! So you know what you're going to get, before you get it!



1971 Pontiac




History and Summary





The 1971 Pontiac GTO is a Clearly a Classic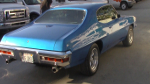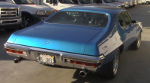 The Sleek New Design of the 2nd Generation GTO
The Pontiac GTO is no doubt an American automobile built by Pontiac Division of General Motors from 1964 to 1974, and then by GM subsidiary Holden in Australia from 2004 to 2006. The first generation GTO was a muscle car classic of the 1960s and 1970s era exactly like the one shown here. Although there were earlier muscle cars, the Pontiac GTO is considered by some to have started the trend with all four domestic automakers offering a variety of competing models.

The 1971 GTO is considered as the 2nd Generation of GTO's and had another modest facelift, this time with wire-mesh grilles, horizontal bumper bars on either side of the grille opening, more closely spaced headlamps, and a new hood with the dual scoops relocated to the leading edge, not far above the grille. The overall length was slightly longer than the 1st Generation Models.

The top GTO engine for 1971 was the new 455 HO with 8.4 compression, rated at 335 hp (250 kW) at 4,800 rpm and 480 lb·ft (651 N·m) at 3,600 rpm. It had 310 hp (230 kW) SAE net at 4,400 rpm in the GTO and 305 hp (227 kW) SAE net in the Firebird Trans Am or Formula 455 with air induction. The 1971 Pontiac brochure declared that this engine produced more NET horsepower than any other engine in its history. That would imply the 400 CID V8 Ram Air engines had less than 310 hp net.
______________




Contact Dr. Jay Now for any Specialty Car Needs!





(800) 679-4848