Dr. Jay is fast becoming the Mercedes Benz European Car collision repair, paint and restoration center for California serving European makes and models of all kinds. Dr. Jay is one of only two I-Car Gold Body Shops in the United States Auto Body Unlimited Inc 'The Crash Doctor' is the one to see!

Doc Jay personally went over every aspect of this extensive collision repair job on this 2011 Mercedes Benz.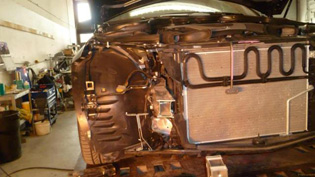 A complete Unibody frame setup and pulling was required to make the specifications of this Mercedes safe again.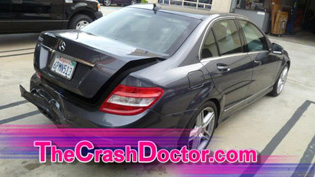 A lot of detail was involved in the repair of this late model Mercedes sedan C Class and nothing was left unattened to by Dr. Jay and his skilled staff at Auto Body Unlimited Inc..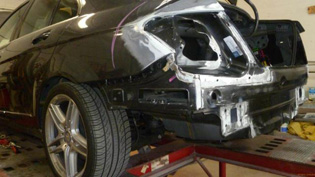 Just some of the extensive collision repairs required on this 2011 Mercedes Benz included:

Front Bumper
Radiator support and Cooling
Hood
Rear Bumper
Rear Lamps
Trunk Lid
Rear Body and Floor
Exhaust System
Pillars, Rocker and Floor
Quarter Panel
Roof
Restraint Systems
and More!



This 2011 Mercedes Benz C Class went through an extensive collision repair procedure by Dr. Jay to bring it back to showroom condition again!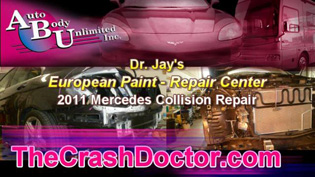 Customer Review Testimonial


Hi Jay,
"I just wanted to let you know how satisfied I am with the high quality collision repair your shop did on my Mercedes C300. As you know I am a real stickler for quality when it comes to my car. After I was rear ended on the freeway, I had no doubt that you would be able help me with all of my needs. You went to bat for me in negotiating with my insurance company for the highest quality parts and convinced them to replace rather than repair some of the most critical components of my vehicle. In addition, your seamless customer service in arranging for a rental car and even negotiating a better deal for a long term rental is greatly appreciated. Every aspect of the repair from the initial inspection to final delivery of my car was a pleasant experience and as a result I have recommend Auto Body Unlimited to several of my friends, family or colleagues. Thank you again for the high quality job and attention to detail."

Sincerely, Mark O…


Auto Body Unlimited Inc.is now fast becoming known as the European Collision Repair, Paint and Restoration Center for California..
__________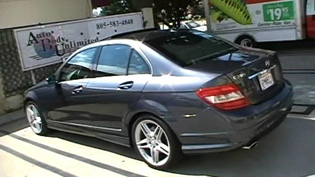 This 2011 Mercedes had damage all around in and under the carand it was Dr. Jay's job to bring back to new again.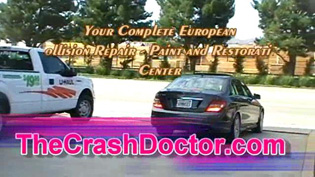 Dr. Jay is California's European Automobile body and collision repair, paint and restoration Center.

Stay tuned for Dr. Jay's New Growing European Car Section.
_______________


European and German Owners can be as selective as Corvette owners when deciding where to take their prized autos to for sophisticated collision repairs. Dr. Jay is becoming the First Choice for all Classic and New European specialty cars in California.


Dr. Jay has specialized experience for all European automobile body collision repair needs

_______________________

History and Background
2011 Mercedes Benz
Made in Germany



The Mercedes-Benz C-Class is a compact executive car produced by Mercedes-Benz. Introduced in 1993 as a replacement for the 190 (W201) range, the C-Class was the smallest model in the marque's lineup until the arrival of the A-Class in 1997. The C-Class is built at Mercedes-Benz factories in Sindelfingen and Bremen, Germany. The very first C-Class (W202) sedan was produced on 1 June 1993, and the first second generation (W203) rolled off the assembly line on July 18, 2000. The most recent third generation (W204) launched in 2007.

Although originally sold in sedan and station wagon body styles, the W203 series in 2000 debuted a coupe version that later when facelifted diverged into the Mercedes-Benz CLC-Class.

The CLC-Class remained in production through to 2011 when replaced by a new W204-based C-Class coupe. All three generations of C-Class have also formed the basis of Mercedes-Benz's larger mid-size coupes: the CLK-Class (C208 and C209) and E-Class (C207) coupes




Contact Dr. Jay today for all of your European specialty car needs


(800) 679-4848