This 2004 Ford Tioga 29 foot Motorhome was brought into Dr. Jay for a rear bumper and panel Repair and Paint treatment.

Rear bumper and panel damage needed to be assessed and restored including moldings and marker lights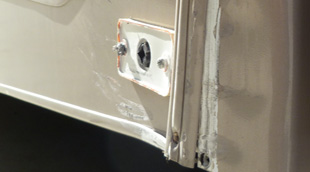 Color Match and Blending was used to bring Bruno's Motorhome to showroom condition.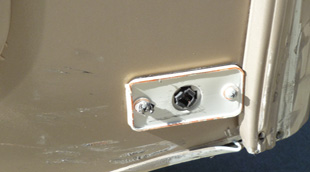 RV's and Motorhomes require special bays and experience to restore damages and pin stripings.

Jay has connections for all RV and Motorhome parts so you rarely have to wait long to get your RV or Motorhome back once you bring it in for repairs from Dr. Jay

If you're looking for a one-stop RV or Motorhome body shop in Simi Valley, then come to Dr. Jay's Auto Body Unlimited Inc. on Los Angeles street.

The Crash Doctor is the Premiere Auto Body Collision Repair Center in the Simi Valley area, contact Dr. Jay today and bring your Truck into The Crash Doctor for a Check up!

(800) 679-4848


4610 E. Los Angeles Ave. Simi Valley, CA 93063



Watch the 2004 Tioga Motorhome Repair and Paint of Owner Bruno
in Simi Valley.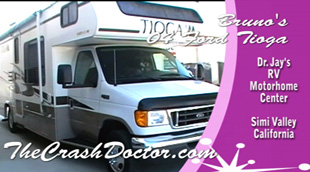 Auto Body Unlimited Inc. had to do precise color blend and match on two colors to resotoe this Tioga
__________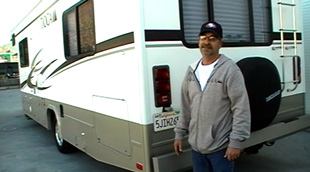 Bruno of Simi Valley, standing in back of his newly repaired and painted Ford Tioga



Repair and Painting Included:


Rear Bumper

Rear Vertical Molding

Rear Aluminum Molding Vinay Inserts

Rear Joint Moldings

Spot Paint Rear Panel

Rear Side Marker Light

Color Match and Blend 2 Colors

Color Sand and Buff

and More!

Bruno's Motorhome got special attention from Dr. Jay's skilled RV and Motorhome technicians!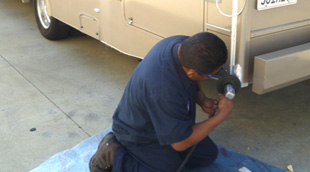 Careful attention was made to color match and blending of the various parts.

Auto Body Unlimited Inc. is fast becoming the most popular RV and Motorhome Repair and Paint Cente
in Simi Valley, California.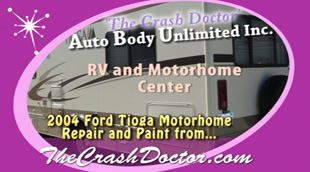 The Crash Doctor 'Doc Jay', only uses the finest high quality paints and technology in all of his Repairs and Classic Restoration jobs alike.
Call Dr. Jay Today for any of your RV
or Motorhome needs!


(800) 679-4848