Auto Body Unlimited 'The Crash Doctor' has the years of Extensive and Reliable repairs on all types of Commercial Light to Medium Duty Service Fleet Vehicles. AAA Electrical & Communications Company brought their service truck all the way from Valencia, CA to Simi Valley to Dr. Jay for extensive side damage repairs.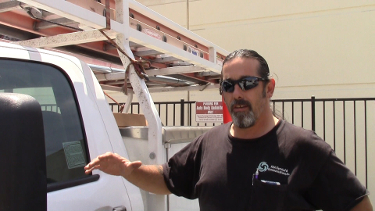 "Dr. Jay did a Great Job"
Jeff - AAA Electrical & Communications, Valencia, CA


Dr. Jay made the repairs to bring back AAA Electrical's truck to brand new like condition again. AAA Electrical had their own sign shop replace the sign on their door. Another small way Dr. Jay works with customers and companies who need professional work done but want or need to add a few other details to their vehicle after the repair and paint work.
Rare Close Up View showing that the Truck had accumulated Rust due to waiting too long to bring in for repairs, so Dr. Jay's technicians took care of it for them. Another good reason why it is important to bring your auto into Dr. Jay as soon as possible.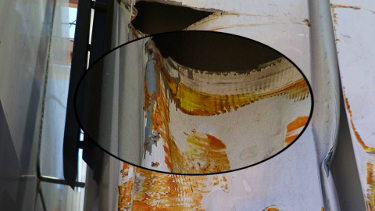 Auto Body Unlimited understands that commercial fleet customers need your repairs completed expediently with least amount of down time to your drivers.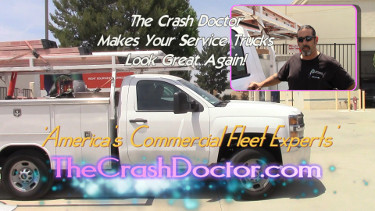 See how Dr. Jay
Made AAA Electrical's Truck 'Great Again!

Dr. Jay's Auto Body Repair and Paint Refinish Center
for all of your Commercial and Corporate Auto Body Repair and Paint Needs, from Rust and Fiberglass to Dents and Glass Repairs.
"Auto Body Unlimited Opens Earlier and Closes Later than Most other Body Shops"
Mon - Fri 8:00am to 5:30pm
Open Some Saturdays - call first



Dr. Jay is the best place for Corporate and Commercial Body Repair and is the Paint Center Serviing all over Caliornia. Dr. Jay does Pin Striping, Fiberglass Repair, Custom Painting and cosmetic and glass repairs and replacements.
Contact Dr. Jay Today!

Important on Insurance Rates and Claims

Insurance rates are based on chargable claims not on 'not at fault' claims. In other word s the only way your insurance rates can go up is if you're at fault, also you have the right to use any body shop of your choice, not where your insurance company refers you to.