When some cars get a Scratch or Dent it's Minor...When a $115,000 Audi R8 high Powered Sports Car gets one...
It's Major!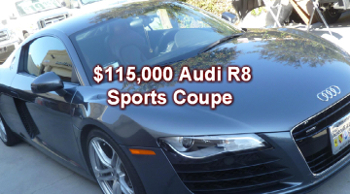 Dr. Jay 'The Crash Docto's is one of only 2 I-CAR 20 year Gold Award Winners in North America!

Closeup Scratch Dent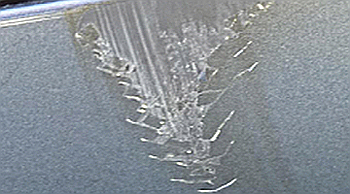 Since the Damage was only in one area Dr. Jay had to perform his careful color match and blend technique to bring this Expensive Specialty Sports Car back to Like New Condition once again!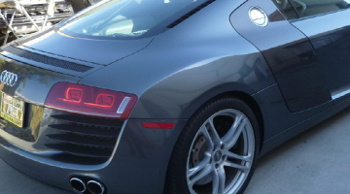 Dr. Jay Personally oversees and quality control checks out the entire vehicle during the preparation and work stages to see that detail is attended to and safety is a priority from the largest damage to even the most minor damage is attended to.


Dr. Jay also welcomes all of his So Cal neighbors to stop on by, you'll be very glad you did, and it's well worth the trip.



____________________________________________



2011 Audi R8 Sports Coupe




- You're watching a true Consumer Audi Review Video from Auto Body Unlimited, California's Specialty Auto Body Paint and Collision Center-




While the damage to this Audi R8 may seem minor to some, this is a Specialty Sports Car that costs over $100,000 and a scratch and dent like this could reduce it's resale value by over 10% so when you figure out the cost for not rixing this highline car right it would be like stpping over a dollar to pick up a dime. This is why people who own these expensive autos are extremely picky about where they go when they need perfection and that is why the owner brought his R8 straight to Dr. Jay even over taking it to Audi directly.
You're watching a real unpaid Review Video
__________



D.r Jay thanks all of his customers who trust their expensive cars to his precision care!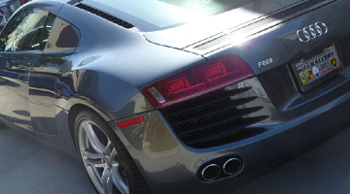 _____________



(800) 679-4848




4610 E. Los Angeles Ave. Simi Valley, CA 93063



You can even have your car shipped to Dr. Jay from anywhere in the Country the cost is sruprisingly low from what you might think and you can feel safe in doing so as you can sit back in your leisure and watch dozens and dozens of Video Repairs in sequence on all types of Expensive Specialty Cars from Minor Scratch and Dent Repairs to Extreme Unibody damage repairs and High line Premium Paint Refinishes to Complete Restorationss of Classic Cars. You'll gain a solid Visual 'Seal of Approval' over any type of Repair, Refinish and Paint Job!
Auto Body Unlimited has the most extensive Auto Body Multi-Media website of any body shop in the World! So you know what you're going to get, before you get it!





2011 Audi R8




Overview





The Audi R8 is a mid-engine, 2-seater sports car that uses Audi's trademark quattro permanent all-wheel drive system. It was introduced by the German automaker Audi AG in 2006.

Not a cheap sports car by any means the Audi R8 can cost over $115,000, as did the one Dr. Jay fixed in the Video.
The R8 was exclusively designed, developed, and manufactured by Audi AG's high performance private subsidiary company, quattro GmbH, and is based on the Lamborghini Gallardo platform. The fundamental construction of the R8 is based on the Audi Space Frame, and uses an aluminium monocoque which is built using space frame principles.

The R8 is built in a newly renovated factory at Audi's 'aluminium site' at Neckarsulm in Germany.

The Audi R8 was initially equipped with a 4.2 litre V8 engine. Specifically, it is an all-aluminium alloy 32-valve (four valves per cylinder) petrol engine utilising Fuel Stratified Injection (FSI) and has a displacement of 4,163 cubic centimetres (254.0 cu in). It develops a motive power output of 420 metric horsepower (309 kW; 414 bhp) (Directive 80/1269/EEC), and generates 430 newton metres (317 lbf·ft) of torque.
______________




Contact Dr. Jay Now for any Specialty Car Needs!





(800) 679-4848