Finance your Auto Body Repair, Paint job or Restoration Now
with the unique GE Car Care One financing card from Dr.Jay

Better than using your Credit Card as with the GE Capital Car Care One Card
you get between 6 and 12 months with 0% interest!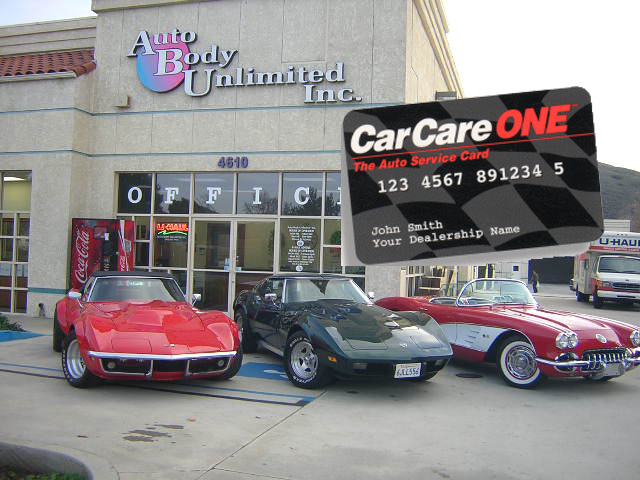 0% Interest if paid in full within the first 6 Months!
on Purchases of $299 or more!

0% Interest if Paid in Full within the first 12 Months
on Purchases of $750 or more!

If it is difficult to get your car repaired or painted right now, The Crash Doctor makes it Fast and Easy. Through special arrangement with GE Capital, now you have a fast and easy way to finance your auto repair, paint job or restoration with the Car Care One Interest Free - No Money Down card!
All you need is qualifying credit and your car repairs cost more than $299.00, and that may make you eligible to get a 0% for 6 or even 12 months. Dr. Jay takes the dents out of your car 'Not Your Pocket Book!' You can easily manage your Car Care program check your services and balance, and even pay bills

The Car Care One Card is Valid on purchases of $299 or more for six months or $750 or more
for 12 months made on an Auto Body Unlimited Inc. Card account.

Basic rules may include;
On promotional purchase, monthly payments required, but no finance charges are assessed if a promotional purchase is paid in full in 6 months or on the 12 months plan. Any minimum monthly payments on account are paid when due and account balance does not exceed credit limit.

For full details and rules and regulations, Ask Dr. Jay or check with GE if you are already a GE Car Care One Card Holder

Contact Dr. JAY for more Details on the 'Pay it Yourself' Repair Special!
Apply Now or use your exsisting card!
Card is available for use in minutes upon approval!



Financing limits are OAC based on personal credit situations
.