This rare 1999 Honda Civic was rear ended and the insurance company wanted to write it off as a Salvage, so he took it to Dr. Jay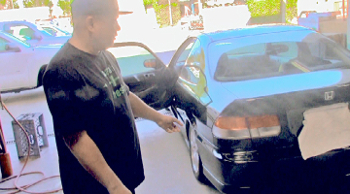 Phillip joyously sees what Dr. Jay did to his 99 Civic bringing it back to Like New condition again after the insurance company wrote it off as a Salvage job.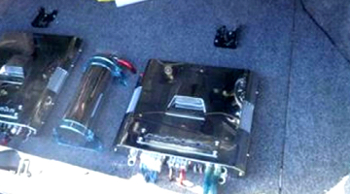 The owner did his own Stereo Removal and re-installation after Dr. Jay delivered his car back to him
Here's a partial list of just some of the work Dr. Jay had to perform on this 1999 Honda Civic:
Replaced A/M LT Lens & housing

Replaced aftermarket Energy absorber

Repaired Rear body panel
Replaced Deck Lid
Repaired LT Quarter panel
UNIBODY/FRAME SET UP / GUAGE
PULL & SQUARE REAR UNIBODY
and Much, Much More!
_________________________


Shipping to Dr. Jay The Crash Doctor
Dr. Jay's customers come from all over Southern California and even call from out of state.
You can have your car shipped to Dr. Jay from anywhere in the Country the cost is surprisingly low from what you might think and you can feel safe in doing so as you can sit back in your leisure and watch dozens and dozens of Video Repairs in sequence on all types of Expensive Specialty Cars from Minor Scratch and Dent Repairs to Extreme Unibody damage repairs and High line Premium Paint Refinishes to Complete Restorationss of Classic Cars. You'll gain a solid Visual 'Seal of Approval' over any type of Repair, Refinish and Paint Job!
Auto Body Unlimited has the most extensive Auto Body Multi-Media website of any body shop in the World! So you know what you're going to get, before you get it!


Contact Dr. Jay Now for any Specialty Car Custom Kit Needs!