The situation of a car having considerable damage to it often puts the owner who really wants to have it repaired at odds with their insurance company that wants to Total it out due to having to pay more on the repair than it's value. Dr. Jay has developed a time tested historical practice of Saving such situations for consumers and Restoring their cars back to 'Like New' condition once again.

Dr. Jay 'The Crash Docto's is one of only 2 I-CAR 20 year Gold Award Winners in North America!

Debra's MBZ C240
Before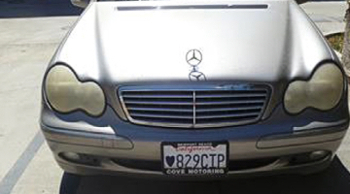 After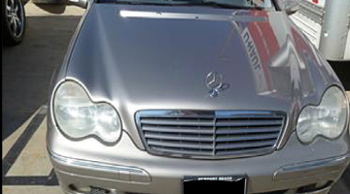 Dr. Jay Personally oversees and quality control checks out the entire vehicle during the preparation and work stages to see that detail is attended to and safety is a priority from the largest damage to even the most minor damage is attended to.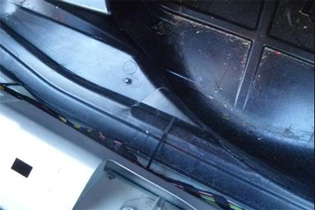 *Refer to just some of the repairs, most of them hidden from plain view in the right column.



____________________________________________

2003 Mercedes Benz C240 Body Repair
Paint Consumer Review Video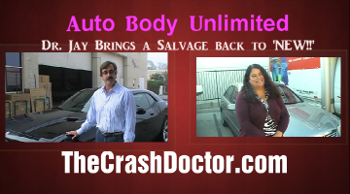 Much of rhe damage to Debra's MBZ wasn't readily visible enough to think that her car needed to be Salvaged. Once an insurance company writes a car off as Salvaged the owner is issued a new title to their car that is actually a Salvage Title. Therefore possibly affecting any resale value, therefore a thorough restoration job can help remedy much of the written off value of the car, especially when it has been repaired by a High Caliber Professional Body Shop like Auto body Unlimited.
__________

D.r Jay thanks Debra for her most kind and very enthusiastic Review and Testimonial and is very glad she is happy with
the way her new Mercedes C240 came out.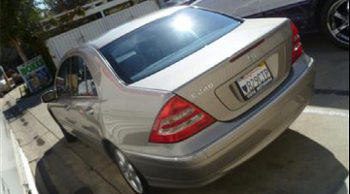 _____________

(800) 679-4848


4610 E. Los Angeles Ave. Simi Valley, CA 93063

Dr. Jay also welcomes all of his neighbors who reside or work in Santa Clarita and Valencia, CA to stop on by, you'll be very glad you did, and it's well worth the short trip.



Debra took her 2003 Mercedes Benz into Dr. Jay after her insurance company totalled out her car saying it would cost more to repair it than it's Value. But Debra didn't want that so she took he prized Mercedes into Dr. Jay and he Restored it to 'Like New' condistion once again!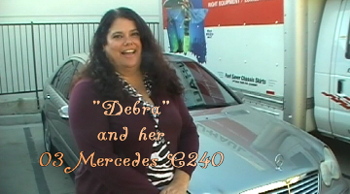 Dr. Jay made Debra's 03 C240 look New again after her insurance company salvaged her car..
Debra Blakely, Owner
Simi Valley, CA
While far too much needed to be done to make Debra's MBZ Safe and Look New again, here is a list of just some of the Repairs and Work that went into making Debra's Mercedes Benz look like it just came off of the showroom floor. Much of it had to do with Safety Repairs as well.
Unibody/Frame Repairs



PUll the Left Rear Rail Mash

Bumper Assembly and Moldings

Grille Replacement

Impact Bar

Rt and Lt Absorbers

Center Absorber

Muffler, Pipe and Heat Shield

PInch Welding

Color Match

Color, Sand and Buff

and like we mentioned,
Much, Much More!

Call Dr. Jay and ask him about the details. Many shops won't allow this, but Dr. Jay always tries to come up with new ways
to help customers save money.
(800) 679-4848