This 2008 PT Cruiser had collision damage so bad it was written off as a 'total' job by Becky's insurance company but Dr. Jay managed to save her Cruiser and put it back to Showroom Condition again.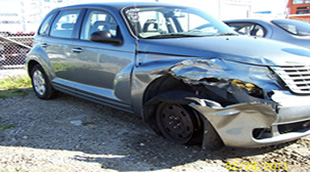 The PT Cruiser required both front and rear end repairs including Bumper and Grille Assembly, radiator and headlight repairs. The front end also required front fender and wheel panels and mirror repairs.

.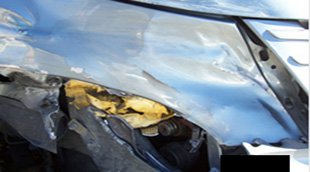 The rear end required rocker panel, bumper panel, bumper cover and quarter panel work.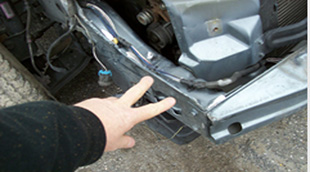 Dr. Jay maticulously gave Becky's Cruiser a throrough Color Sand and Buff and Color Blend and Match. It would be hard to tell that this Cruiser didn't come right off the Showroom floor when Dr. Jay was finished.


Becky Allen's 08 PT Cruiser
looked Showroom new after Dr. Jay's work.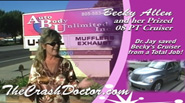 Precision workmanship was given to all details of the job, inside and out to correct the collision damage and bring it back to New Condition Again!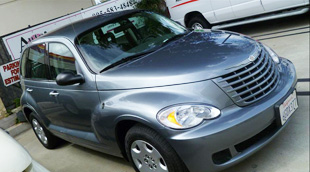 After Dr. Jay's precision color matching techniques even the owner thought it came off the Showroom Floor again. This is just another reason why even Award Winning Classic's, Muscle Cars and Corvette owners keep coming back to
Dr. Jay
's Auto Body Unolimited Inc.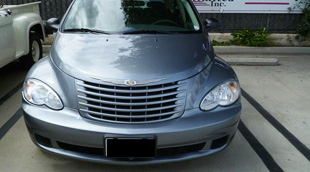 *Note: Dr. Jay uses only the highest quality primers and paints on his Paint Jobs!
VIP Discount Card Video
Specials on Repairs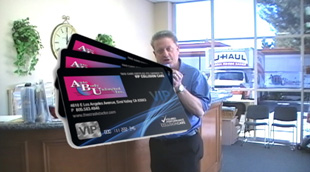 Auto Body Unlimited Inc. is fast becoming the Corvette Center for Southern California.
Contact Dr. Jay personally!
(800)
679-4848
1957 Chevy Painted by Dr. Jay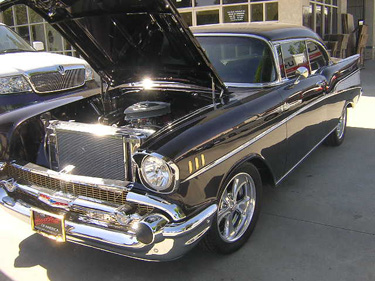 ThIs 1957 Chevy Bel Air Muscle Car has been entered into many Car Shows. See why Muscle car owners bring their prized autos into Dr. Jay
Attention Car Clubs!


If you're a member of any car club, we encourage and invite you to spread the word around and stop by yourself for a personal tour and send your friends to Dr. Jay's web site where you can watch Videos on some of his special jobs.