This Classic 78 Corvette was stripped down and carefully prepped and all body damage, dings and scratches were repaired and primed for a classic custom complete paint job by Dr. Jay at Auto Body Unlimited Inc.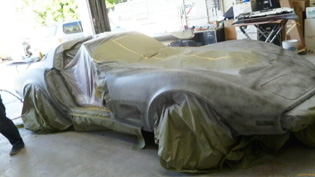 Dr. Jay worked with Tim's Vette to ensure that the proper bumper was installed and conformed to a perfect fit. Often times using aftermarket parts on most vehicles causes alignment and fit problems, but on Corvettes most aftermarket parts are excellent fits. On occasions where a fit is not quite right and no other part is available Dr. Jay has the experience and technical abilities to ensure a seemless fit on almost all areas of corvettes.

Dr. Jay always checks out the entire vehicle in the initial work stages to see that no damage is overlooked.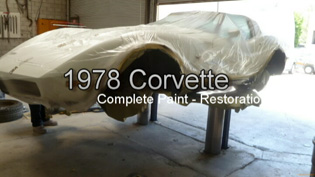 Classic Corvettes tend to go up and hold their values so maintaining them and keeping them in showroom condition only enhances those values and prices.

The 1978 Corvette requred some of the following repair, paint and replacement:

Front Bumper cover and fit

Doors

Lower Spoiler

Cover Housings

Fender Emblems

Door Glass Regulator Motors

Lower Fiberglass Repair

Color Sand and Buffing

Color Matching

Clear Coating

and More!





1978 Corvette Classic
Body Repair - Complete Paint Job
This Complete Corvette Paint Job
cost under $10K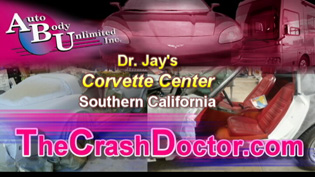 Auto Body Unlimited Inc.has special deals for those with classic cars needing complete paint, collisin repair and paint or partial paint jobs. Call Dr. Jay today and ask how he can bring your Classic back to showroom new again.
__________

Corvette owners are extremely picky about where they take their cars for any type of repair and Dr. Jay's
Corvette Center in Southern California's reputation for
high quality precision award winning fiberglass repai
and paint has spread to all over the country.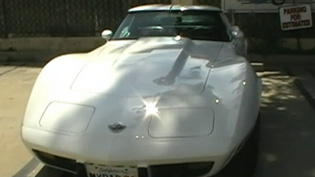 1978 Corvette
HIstory - Background
978 was the Corvette's twenty fifth anniversary, and all 78's featured silver anniversary nose and fuel door emblems. A new fastback rear window was the most dramatic and noticeable styling change, giving the ten-year-old C3 Corvette body style a fresh lease on life.

Production limited to: 46,776
Base Price: $9,750

The fixed-glass fastback benefited both aerodynamics and increased the usable luggage space behind the seats while improving rearward visibility in the bargain. A shade was installed that could be pulled forward to cover the rear compartment to protect cargo and carpet against the unrelenting sun. The tachometer and speedometer were redesigned to match the new "aircraft styled" center console and gauge cluster first seen the previous year. Redesigned interior door panels were also new as well as an actual glove box was added in front of the passenger seat, replacing the map pockets of previous years.

_____________

(800) 679-4848


4610 E. Los Angeles Ave. Simi Valley, CA 93063

Dr. Jay also welcomes all of his neighbors who reside or work in Moorpark, CA to stop on by, you'll be very glad you did.



Corvette owners are very picky and selective on where they take their prized Vettes to for body and paint work and Tim was no different. After checking around he brought it into Dr. Jay, and was very pleased with the results.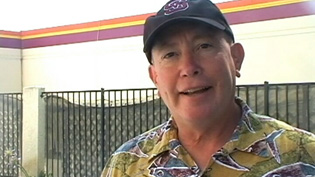 Tim Addis - 78 Vette Owner
Simi Valley, CA
Tim Drove off in his Showroom looking Corvette with a smile!
Classic Cars and Muscle Cars are a specialty of The Crash Doctor.
The Crash Doctor 'Doc Jay', uses the finest high quality paints and technology in all of his Repairs
and Corvette Restoration jobs alike.
Doc Jay will also work with your insurance company on your behalf to help ensure you receive all of the repairs you are entitled to, see The Crash Doctor today1

Special Offer!
Dr. Jay's Do-it-Yourself Labor Special:

Save Money if you remove some of your own parts and put them back on after
The Crash Doctors High Quality Paint work.

Call Dr. Jay and ask him about the details.
Many shops won't allow this, but Dr. Jay always tries to come up with new ways
to help customers save money.

Dr. Jay services all kinds of Fleet and Commercial Trucks as well.. Now we can repair that fender on your utility trucks, box trucks, and motor homes that use aluminum siding and for the structure and save substantial money.



(800) 679-4848