This 1994 Acura Legen had faded paint and scratches all around. One of Doc Jay's specialties is to bring the car back to Showroom Condition.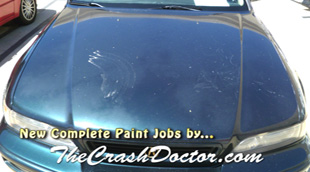 Watch Acura owner Mike's Review

Jay was in the Rotary 20 years ago with Mike's wife and she remembered his work.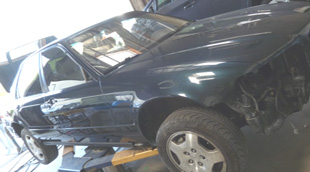 All fine details are looked after when Dr. Jay prepares a car for a brand new paint job.


Second generation Acura:

Production 1991–1995 KA7-chassis

Engine 3.2 L C32A V6
Transmission 5-speed manual
4-speed automatic
6-speed manual
Wheelbase Coupe: 111.4 in (2,830 mm)
Sedan: 114.6 in (2,911 mm)
Length Sedan: 194.9 in (4,950 mm)
Coupe: 192.5 in (4,890 mm)
Width 71.3 in (1,811 mm)
Height 1991-92 Coupe: 53.5 in (1,359 mm)
Sedan: 55.1 in (1,400 mm)
1993-95 Coupe: 53.7 in (1,364 mm)

Watch one of Dr. Jay's Brand New Complete Paint Job Videos
See what Mike Aarvold has to say about his 94 Acura New Paint Job!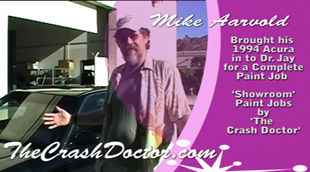 This 1994 Acura Legend needed minor
body work and a badly needed new
paint job!


Jay brought this Acura back to original Showroom condition with the same color.


A Brief Acura Background:



The Acura Legend, sold as the Honda Legend outside the U.S., Canada, and parts of China, was a luxury vehicle sold from 1986 to 1995 as both a sedan and coupe. It was the first flagship sedan sold under the Acura nameplate, until being renamed in 1996 as the Acura 3.5RL. The 3.5RL was North American version of the (KA9) series Honda Legend. In Japan, the Legend was only offered at Honda Clio dealerships.

Second generation (1991–1995)

In 1994, all Legends received new front bumpers, a new front grille (L & LS Sedans only), revised trunk lids, and a power tilt-telescoping steering column; the word "Legend" was now spelled out in individual letters on the back.





Complete Paint jobs from Auto Body Unlimited Inc. in Simi Valley look like they were just driven off the showroom floor!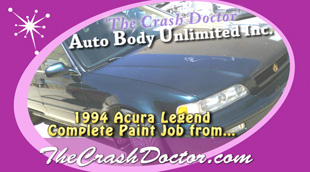 All Cars, Trucks and Motorhomes are given indificual special attention when it comes to doing one of Dr. Jay's Complete Brand New Paint Jobs


Auto Body Unlimited Inc. is known throughout Southern California as one of the top paint centers around. All cars from economy to large luxury cars are handled at Dr. Jay's auto body collision center in Simi Valley. Auto Body Unlimited Inc is also one of the very few automotive paint and repair centers in Southern California equipped to do medium duty commercial trucks and RV and Motorhomes. .

Dr. Jay's Brand New Paint Jobs
'Shine and Sparkle!"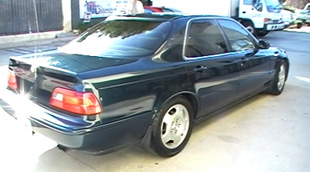 The Crash Doctor 'Doc Jay', only uses the finest high quality paints, technology and procedures on all automotive Repairs and Classic Restoration jobs.