Auto Body

Consumer Reviews Testimonial Videos













*Authorized
Safelite Auto Glass Dealer
"Dr. Jay - The Crash Doctor"
'I-CAR 20 Year Gold Class'
4610 E. Los Angeles Ave. Simi Valley, CA 93063



From Custom Complete Paint Jobs to Extreme Collision Repairs to Classic Restoration Jobs at More than Competitive Prices
Auto Body Unlimited Southern California's Most Popular Auto Body Repair Paint Center
Dr. Jay Welcomes Southern California Car Clubs
_________________________________________________________________________
Welcome to America's #1 Auto Body Collision Repair Paint and Restoration Consumer Review and Testimonial Video Site. Don't listen to just written comments from anonymous posters, good or bad, like you find on so many Review Directories. See and Hear for yourself what you can expect from Auto Body Unlimited 'The Crash Doctor' in Simi Valley, CA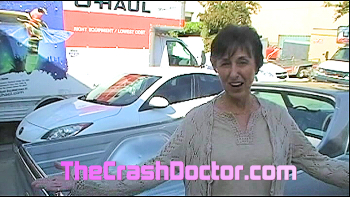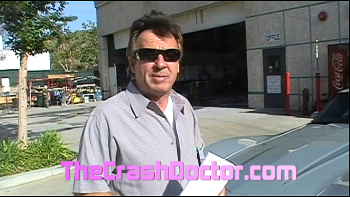 Auto Body Unlimited has the most extensive Auto Body Video website of any body shop in the World! So you can 'See' what you're going to get, before you get it!
Almost All Auto Body and Collision Repair Centers in the United States have to rely on Reviews posted on Review Directory Sites like Yelp, City Search, Insider Pages, and others, with some leaving the consumer with more questions than useful information. Most of these reviews are posted by people using initials or are just outright Annonymous, good or bad. Not Auto Body Unlimited, Dr. Jay has the most Extensive Auto Body Repair, Paint and Restoration Video site of any other shop in America. This is THE ONLY way a new customer or consumer can get a comfort zone or feel for the kind of job they will be getting when they bring their car into a shop for paint or repairs. At The Crash Doctor you can sit back in the comfort of your home or office and watch selected videos of the type of work that applies to your needs.
Dr. Jay, The Crash Doctor Features a Vast Array of Start to Finish collision, paint and restoration and Review Videos to choose from. You'll find everything from Muscle Cars to Corvettes to Classic Cars to Custom Cars, SUV's, Trucks and Yes, even Recreational Vehicles - RV's and Large Motorhomes as well as Custom Car Kits.

We hope you enjoy...and "Thanks for Watching!"

Contact Dr. Jay Now for any Specialty Car Custom Kit Needs!



Auto Body Unlimited Inc. "TheCrashDoctor.com"


Employment Opportunities
ABU is now Seeking:!

*NEW!

 Sales and Outside Marketing Manager
Estimator Manager
Collision Repair Technician
Qualified Auto Body Individuals
| | |
| --- | --- |
| All contents Copyright property of Auto Body Unlimited 2007 Auto Body Unlimited Movie Trailer Video Produced by Global Media Productions, Los Angeles, CA, GlobalVizion-GV is a custom format of Global Media, all rights Reserved. All other manufacturer logos/photos are sole copyright of each specific company. GlobalVizion Panascreen is a technique for Ultra Wide Movie - Video Experience from Global Media Productions | |