Dr. Jay of Auto Body Unlimited Inc., is one of only 2 20 year I-Car Gold Body Shops in the United States. Auto Body Unlimited Inc 'The Crash Doctor' is California's RV and Motorhome Body and Paint Center!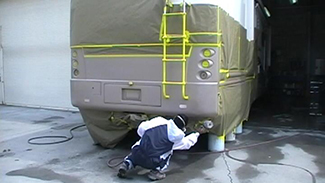 Pete's large 2004 Southwind Motorhome required various Color Matching areas and Refinishing that gave it a showroom new look again.
Rear Corner Vertical Damage Refinish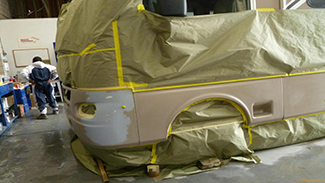 Large Motorhomes this size present a problem for scraches from hitting corners and parking that are easy to misjudge, especially due to the corners with high backends usually from hitting trees and poles or lower hard to see curbs..

Lower Fenders that are hard to see are often areas of damage in larger Motorhomes. The installation of strategic larger mirrors in various places can assist wit this problem.

Fixing scratches, body and structural repairs and dent damage are not the only concern.. Ensuring a perfect blending of colors comes from the professionalism in Dr. Jay's precision color matching techniques where all areas are strategically and carefully blended

_____________________

Auto Body Unlimited Inc. is Centrally located to many areas of California and provides Body and Paint services not found at very many standard auto body shops in the country.


Pete brought his Custom Painted Southwind Motorhome to Dr. Jay for body damage repairs and paint refinishing, hear what he has to say!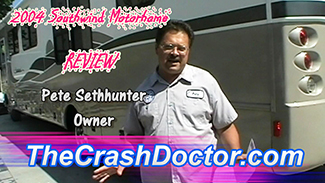 When Dr. Jay gets done with his repairs and paint it would be hard pressed to discern where the dmage started and where it stopped, many have tried but to no avail.

Custom Monaco Paint Refinish Looked Showroom New Again after Dr. Jay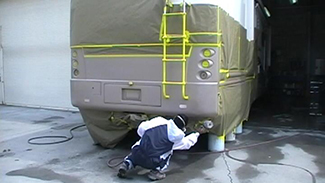 After Dr. Jay's scratch and damage repair and paint refinish this colorfull size Motorhome was ready to show off again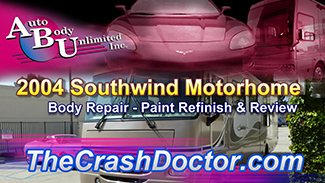 Dr. Jay's highly skilled technicians inspect all around this large motorhome to check for any needed repairs.


For Fast, Reliable and High Quality Collision Repair and Paint needs of all kinds bring Contact Dr. Jay
_______________



Pete's Southwind Body Damage and Custom Paint work Included:




Front Panel Lower - Upper

Fiberglass Materials - Work

3 Separate Decals

Front Fog Lights

7 Side Cargo Doors

Rear Center Cargo Door

Rear Fenders

Color Matching

Color Sand and Buffing

and Much Much More!

________________

If your RV Rental Dealership would like to discuss having Auto Body Unlimited Inc. take care of your RV or Motorhome Rental Business, give Dr. Jay a call Direct.

(800) 679-4848



Dr. Jay has a Long Standing History of Award Winning Restorations and Paint Jobs!


Check out this Dyanmic Custom Painted 2008 Monaco 40' Paint and Review Motorhome Video


(800) 679-4848


4610 E. Los Angeles Ave. Simi Valley, CA 93063